So many possibilities, all custom made!
Vehicle Wrap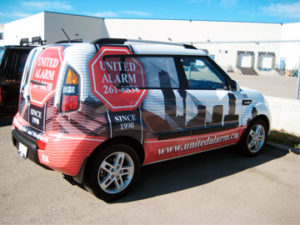 This is an example of a full vehicle wrap including window perforation (see through vinyl). You can have this custom done for any design, colour scheme or vehicle that you wish.






Vehicle Decals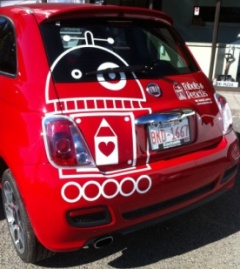 Cute right? Sometimes a decal is all you need. Decals can be one colour or full colour print. And as you can see, they can be applied to windows just as easily as the vehicle's body panels.






Vehicle Window Perforation

With micropunctures over 50% of the surface, the adhesive vinyl appears opaque from the outside without compromising the driver's view. This product also includes a clear laminate that prevents dirt buildup in the pores.
Vehicle Magnets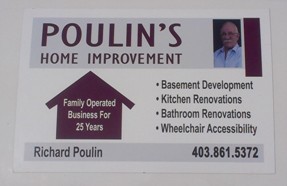 The photo showns an example of a full colour digital print applied to a magnet that can be attached to your vehicle. They come in sets of two and can be fully customized.