So many possibilities, all custom made!
Channel Logos and Letters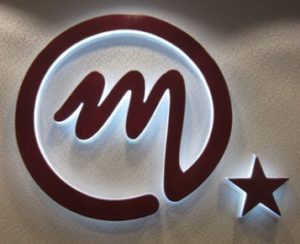 The photo shows an example of GemLite formed plastic 3 dimensional channel signage. It uses LED lighting which is energy efficient and has a long life expectancy (4 year warranty). As you can see, it doesn't have to be just letters – logos work great too!






Sign Cans / Snap Frames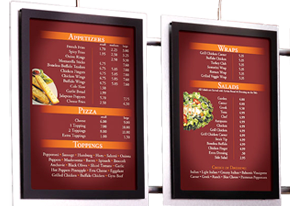 Backlit sign cans can be used for many purposes such as the menu board in the photo shown. They are available in a few sizes, can be double sided and the full colour digital prints can easily be interchanged.